About Us
---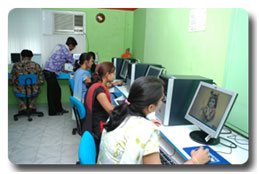 Yes Computer Education is established with the aim of development to provide the Education, Job, and provide a well Trained Employees and Our training programs have been designed as per modem syllabus and simultaneously making it affordable to the community at large. Our centers are fully equipped with latest gadgets manned by qualified technical and experienced professionals. The Institution is in prestigious tie-ups with other valuable organizations in its area of operations.
The YCE has well equipped Facilities and spacious furnished classrooms. Yes Computer Education is the top most institute which offer complete study material and practical training. The classes are handled by highly qualified experienced trainer.
YCE aims to equip students not only with the academic inputs but also with diversified skills, knowledge and attitude to provide a doorway to rewarding careers. A large amount of program are on running and offered by Yes Computer for achieving the goal and covered a range of bright future for students. The educational programs of study structure are developed with development of knowledge, skills and competencies. Yes Computer is a sprawling green eco friendly campus for multi-tiered learning activities: Classes, Lectures, Lab, Training, Job Achieving Opportunity, Demonstration and Presentations. Yes Computer Institute running under NGO Arpan Sewa Samiti approved by the Gov. of Uttar Pradesh Society Reg. Act No. 21, 1860. The Society Reg. No. G-36558 / 2004/2005.
Our Certification :
You Can Verify the Certificate by Below Url:
Click Here
Company Name : Yes Computer Education
Certificate Number:AYC20417Q64
India